Photo session in early summer
Spring has also arrived in Latvia, the flowers are blooming on the meadows and my clothes are also "blooming" 🙂

Photos: Solvita Melne , Iveta Salmiņa un Agnese Vaļiniece – Model: Solvita Melne un Iveta Salmiņa – Designer dresses: Agnese Vaļiniece
Creative workshop in the community college in Rujiena
Exhibition together with Agnese Valiniece in St. Peter church in Riga
Midsummer night markt in the old town from Riga – Agnese Valiniece together with the Latvian president and the first lady.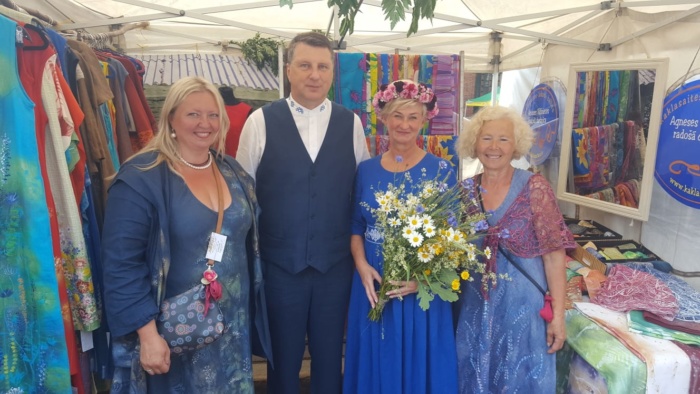 Market in Open Air Museum Riga – Thank you for coming!
Customer day in "Ābelītēs"
Opening of my exhibition
"Zīds – Ziema – Ziedi – Zelts" in KLASE – Riga
Fotoshooting – Linen dresses by Agnese Valiniece
Klase 2018 – Riga
A grateful opening of my exhibition "Savienojot nesavienojamo" together with Esmeralda Pasite in the Museum of Ethnology in Naukseni.
Naukšēni city festival 2017
Exhibition in the Boutique "Klase" in Riga 2017 with Agnese Valiniece
Agnese Valiniece together with Sheila at the fashion week in Liepāja