For dresses and my customers
Linen dresses are the favorite products of me and my customers. Almost daily, compliments of my clients reach me, such as: "Today I had your dress on and I got endless compliments. Thank you for what you did for me." Or "Without my dress of yours is holiday unimaginable." Compliments like this touch me especially: "When I wear your dress, I feel very positive energy. This feeling remains even after I take it off. Sometimes I remember that feeling and "melt away". Thank you."
Process and maintain
At my silk dresses, first I painted the fabric. Then the color is fixed with a special method after the fabric is washed and then the dress is sewn. Later silk dresses should be dry-cleaned. Every silk dress has a natural silk lining.
My linen clothes can be painted before and after sewing. Here I use different colors, different techniques and a different color fixation method. After I recommend to wash the linen clothes in warm water by hand. Then wring out and spread in the wind on a drying rack or coat hanger. It is not necessary to iron the linen dress after washing.
I produce linen- and silk dresses as well as ladies blouses. If you have your own dress at home, which you want to refresh and painted by me, contact me. That is possible! Also possible are individual orders for a surcharge! I am happy to hear from you soon!
Your Agnese Vaļiniece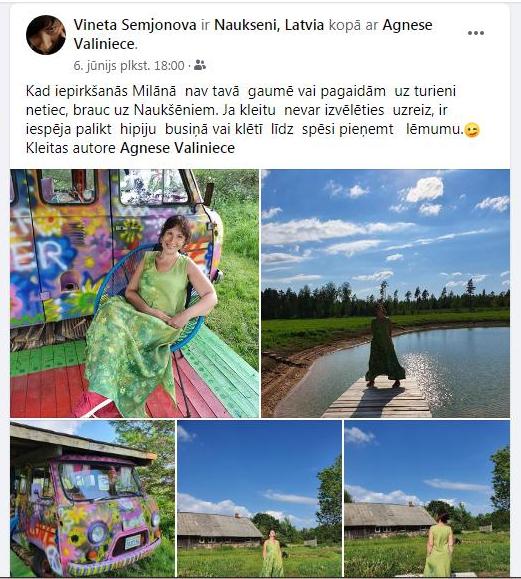 Photographer: Gints Lapiņš – Model: Anna Riadova